multi-award winning
faith inspired gifts
HANDMADE & HALAL LUXURY GIFTING
Award Winning Islamic Gifts & Lifestyle brand, based in London, UK.
Purveyors of faith inspired luxury gifts - since 1438 AH
The Prophet Muhammad ﷺ said:
Exchange gifts as that will increase your love for one another.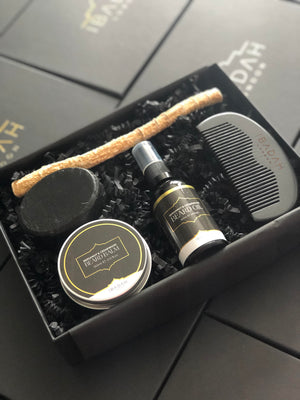 mashallah man
gifts for muslim men
Premium Beard Care Gift Set.
Infused with argan oil and cocoa butter to nourish and protect,
as well as keep the beard hair soft, shiny and healthy.
Shop This
Shop Deluxe
our biggest range yet:
Personalised quran gift sets
Beautiful gifts that act as sadaqah jariyah.
اقْرَأْ بِاسْمِ رَبِّكَ
Recite in the name of your Lord
AS SEEN IN